Location
How do I get to Swissveg?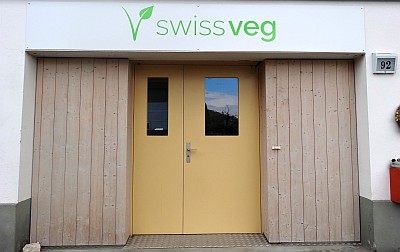 Our address:
Swissveg, Niederfeldstr. 92, CH-8408 Winterthur
Phone: +41 71 477 33 77, Fax: +41 71 477 33 78
E-Mail: info@swissveg.ch
The way from the train station Winterthur Wülflingen to us: map
Description:
By train:
From the airport Zurich Kloten: Take the train to Winterthur.
From train station Winterthur take train S41 (direction Bülach/Waldshut) or bus no. 7 (direction "Wülflingen Bahnhof"; this bus takes 3 times longer than the train) to train-station "Winterthur Wülflingen". From there continue in the same direction as the train alongside the rails until the end of the path (at the crossing).
On the left side you can already see the Swissveg building (last building before the forest). From the train station it is about 770 m in total.
Attention: Do not take the bus no. 2 (direction "Wülflingen" instead of "Wülflingen Bahnhof").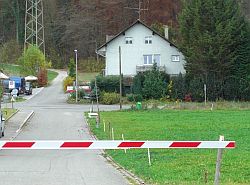 By car:
From high way Winterthur Wülflingen:
Follow the signs: Wülflingen / Klinik Schlosstal / Industriezone Niederfeld (on Wieshofstrasse, then In der Euelwies).
Weitere Infos:
This Webcam shows the current weather in Winterthur: Live-Webcam.
Timetable of all Swiss trains: SBB
Winterthur tourist-office: Winterthur